Alaska Crema All-Purpose Cream
Alaska Crema All-Purpose Cream, whether used chilled or at room temperature, is ideal for baking and cooking – bringing out the best in soups, salads, pasta dishes, dips, and dressings.
Culinary Creams
Whether you're whipping up dessert for the whole family or trying out a new recipe, any dish can be transformed into a creamy culinary experience with Alaska's creams!
Learn more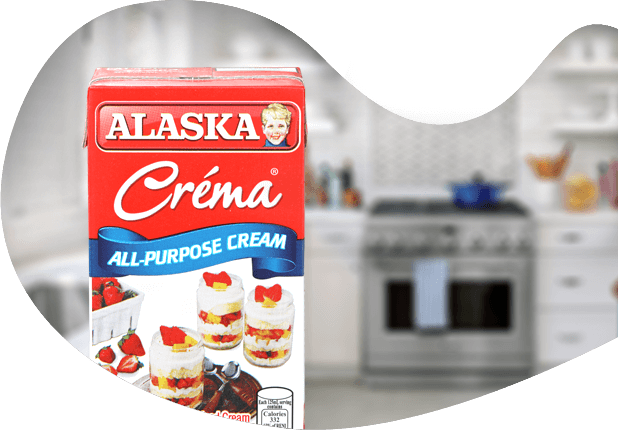 Alaska Milk's products have always focused on nutrition to help families grow into vibrantly active and naturally strong individuals. It is our mission to provide Filipino households with delicious and highly nutritious milk.