Alaska Fortified Powdered Milk Drink 450g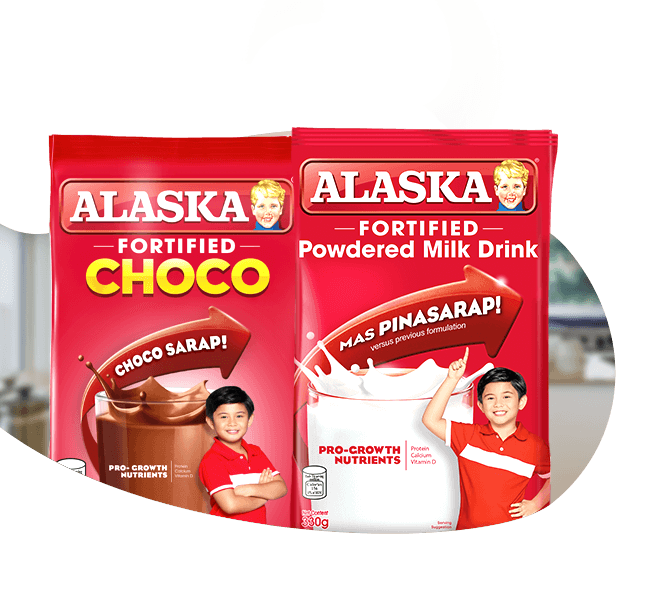 Powdered Milk
When it comes to yummy and nutritious milk, Alaska Fortified Powdered Milk Drink is the way to go. It's formulated with nutrients that help in a child's growth and development plus a creamy milk taste that's preferred by kids!

Hindi lang basta milk, kundi choco MMMilk!

Alaska Fortified Choco Powdered Milk Drink has the yummy taste of chocolate that 9 out of 10 kids love. Plus, it has Pro-Growth Nutrients and Choline that your active child needs.

Kaya 'pag sawa na sila sa regular milk, give them Alaska Fortified Choco MMMilk!
There are no comments on this products.
Overall Average
0/5
0 Comment
Add a Review
You need to login to leave comments.